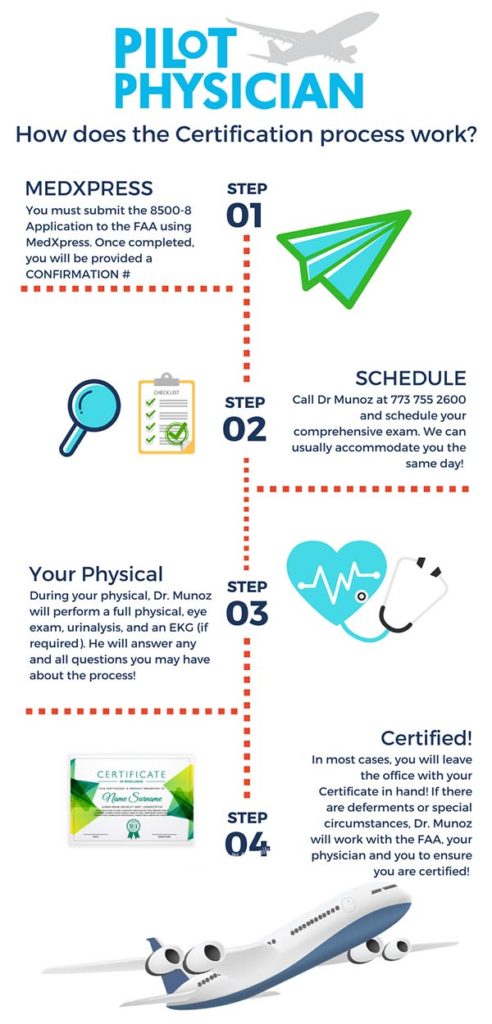 The Guide provides pertinent information and guidance needed to perform the duties and responsibilities of an Aviation Medical Examiner.

The following lists the Guide for Aviation Medical Examiners Disease Protocols, and course of action that should be taken by the Examiner as defined by aeromedical decision considerations

Summary of Medical Standards for obtaining First-Class / Second-Class or Third-Class Medical certificate.

Get everything you need on the Pilots portal. Here you will find information on certification, training, regulations, and other aspects of flying. You can also look up aircraft information, re-register your plane, and do other tasks

Aeromedical Safety Brochures created by the FAA for Airmen and AMEs. The documents cover important safety and physiological concerns in the nature of aviation as well as safety concerns.

Aeromedical decision-making guidance includes an analysis of the underlying disease or condition and treatment. The underlying disease has an equal and often greater influence upon the determination of aeromedical certification.